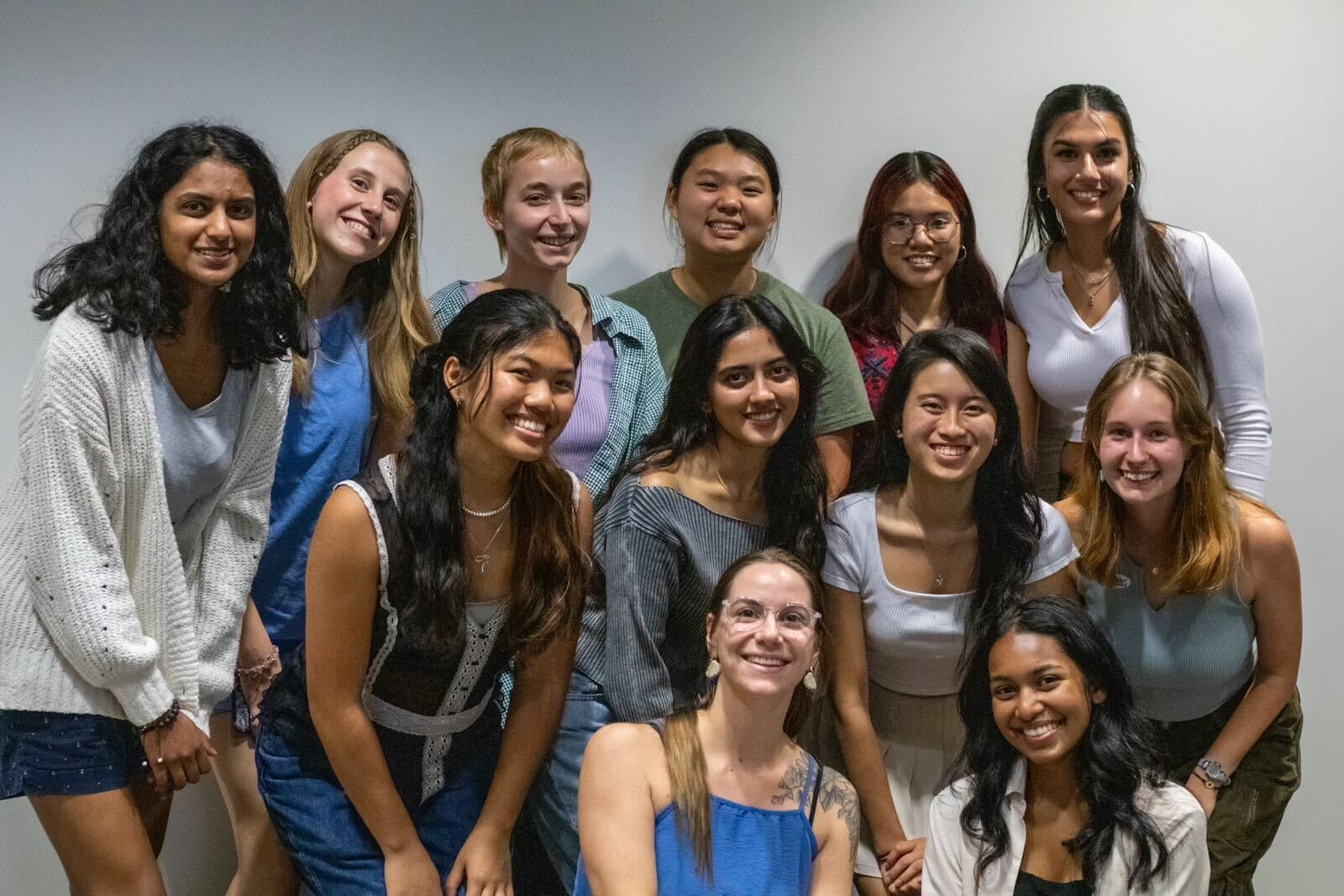 What is the Campus Environmental Center (CEC)?
The Campus Environmental Center was started in Fall 2002 by a group of students led by Corinna Kester. The students then decided to found the CEC as an organization that could effectively build partnerships with UT administrators to improve the campus environment.
In Fall 2002, the Student Government agreed to have the CEC become an official agency of the Student Government. The CEC officially launched in January 2003. The CEC was able to begin thanks to a grant from the National Wildlife Federation Campus Ecology Program and matching funds from Student Government, the Environmental Science Institute, and the Volunteer Service Learning Center.
The CEC's mission is to build an intersectional, inclusive community empowered to protect people and the environment through leadership, education, and action.
The CEC completes its mission through its four project teams and administrative team: 
Our Co-Directors & Advisor support project teams, manage the organization and build relationships across campus.
Our Outreach and Communications team amplifies our work and educates the campus community about the CEC and sustainability.
The Microfarm practices organic and sustainable farming techniques through an on-campus community garden.
The Environmental Justice Collective empowers students to engage with the environmental movement from an intersectional lens through service, community building, and curriculum work.
The Green Events team provides free zero-waste consulting, recycling, and composting services to student organizations.
The Trash to Treasure team diverts thousands of pounds of reusable items from going to the landfill through donation drives and sales held throughout the year.
To learn more about the CEC and each project team visit utenvironment.org/
Please contact Jessidrummond@austin.utexas.edu with any questions about the CEC. 
Application Information
Eligibility and application information can be found on the Application Information page. Applications for the 2023-24 cohort are closed.
2024-25 CEC Leaders
Caroline Gamble
Role: Internal Relations Director
Rae Datt
Role: External Relations Director
Eva Asfahani
Role: Community Engagement Chair 
 
Priyanka Vinoth
Role: Communications Director
Major: International Relations & Global Studies (IRG)/Plan II
Anya Gandavadi
Role: Environmental Justice Collective Project Co-Lead
Julianne Bantayan
Role: Environmental Justice Collective Project Co-Lead
Eloiza Dy
Role: Green Events Project Co-Lead
Eli Galli-Anderson
Role: Green Events Project Co-Lead
Haya Prasla
Role: Trash to Treasure Co-Lead
 
Catherine Chan
Role: Trash to Treasure Co-Lead
Hillary Xu
Role: Microfarm Co-Lead
Morgan Heard
Role: Microfarm Co-Lead